Alan Jackson's Freight Train Radio to Launch on SIRIUS XM Radio
Alan Jackson's Freight Train Radio to Launch on SIRIUS XM Radio
CMA(R) and Grammy Award(R)-winning country superstar to host his own limited-run SIRIUS XM channel in celebration of his new album, "Freight Train"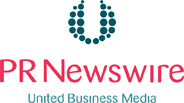 NEW YORK, April 7, 2010 /PRNewswire -- SIRIUS XM Radio announced today that it will launch Alan Jackson's Freight Train Radio, a seven-day long, commercial-free music channel celebrating the music and career of one of country music's biggest stars.
The channel will launch on Friday, April 9 at 12:00 pm ET and will run until Thursday, April 15 at 11:59 pm ET on SIRIUS channel 61 and XM channel 17.
Alan Jackson's Freight Train Radio will feature the award-winning country superstar talking about and playing music from his 18-album career, including from his first album, Here in the Real World, to his most recent release, the critically-acclaimed, Freight Train. Freight Train features "It's Just That Way," the first single, "Hard Hat and A Hammer", an ode to the working man, and the moving tribute to Vern Gosdin, "Till The End," which Jackson recorded with Lee Ann Womack. Jackson will personally introduce each song and share stories and personal anecdotes about writing, recording and performing some of the most popular country hits of all time.
In addition to hearing non-stop Alan Jackson music, listeners will hear Jackson introducing and playing songs by his favorite artists, both traditional and contemporary, including George Strait, Randy Travis, Lee Ann Womack, Hank Williams Sr., Hank Williams Jr. and George Jones.
Listeners will also hear Jackson offer an inside look into his personal life as he talks about family life -- how it's changed over the years with his success -- personal stories about his father and what it means being a father.
Alan Jackson's Freight Train Radio is an example of SIRIUS XM's limited-run artist-branded channels dedicated to iconic musicians. In addition to the current broadcast of Bruce Springsteen's E Street Radio, SIRIUS XM has previously offered limited-run channels such as The Who Channel, Mandatory Metallica, Paul McCartney's Fireman Radio, Rolling Stones Radio, AC/DC Radio, Led Zeppelin Radio, Miles Davis Radio, The Spectrum of John Mellencamp, Radio R.E.M., Coldplay Nation, ABBA Radio, Neil Diamond Radio, Jay-Z Nation, Garth Brooks Radio and Duran Duran's Red Carpet Radio, among many others.