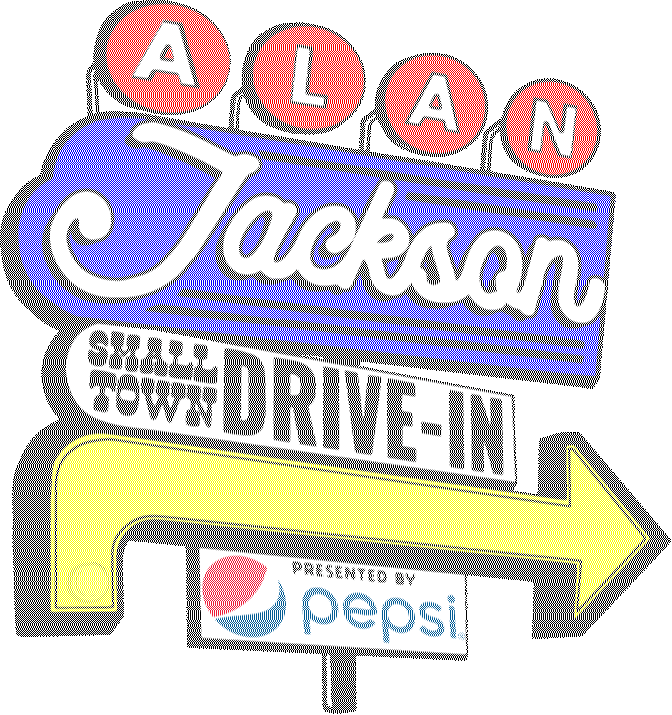 NIGHTLY SCHEDULE
5:30P | Gates Open
7:45P | AJ's Good Time Bar Act Cory Farley
8:40P | Alan Jackson


WE WILL BE WORKING WITH LOCAL CITY & COUNTY AUTHORITIES TO ENSURE EVENT MEETS ALL CDC RECOMMENDED GUIDELINES. EVENT STAFF WILL BE WEARING FACE MASKS, AND APPROPRIATE SOCIAL DISTANCING WILL BE REQUIRED. FAILURE TO FOLLOW SOCIAL DISTANCING PROTOCOLS WILL CAUSE THE ATTENDEE TO BE FORCED TO LEAVE THE SHOW.
FAQ
Q: HOW DO I PURCHASE A TICKET?
A: Tickets must be purchased online prior to the event
here
. Tickets will not be sold on-site. Each ticket is good only for that specific day and city.
Q: I HAVE PURCHASED A TICKET AND HAVE NOT RECEIVED IT. WHAT DO I DO?
A: Please email
[email protected]
and they can help.
Q: HOW DO I SCAN MY TICKET?
A: When you arrive, you will present your ticket for contact-free scanning. Please hold your phone with ticket pulled up against your rolled-up window so our staff can scan through the glass.
Q: WHAT IF I CAN'T USE MY TICKET FOR THE RESCHEDULED SHOW?
A: Please contact
[email protected]
for assistance - remember to include your name and order number.
Q: ARE KIDS ALLOWED?
A: Yes! Kids are allowed and all kids under 4 are FREE.
Q: ARE PARKING SPACES ASSIGNED?
A: No. All tickets are General Admission and will not be assigned prior to arrival. Upon arrival, attendants will assign you a space and direct you for parking. There will be large video walls throughout to ensure everyone can see the show. For those fans looking to get as up close as possible, a limited number of VIP General Admission tickets will be available for parking in the first two rows
here
. No spaces can be reserved for groups.
Q: HOW DO I LISTEN TO THE SHOW?
A: We will have a live audio system (just like a normal show). Fans will be allowed to sit outside their cars to enjoy the show!
Q: CAN I WATCH THE SHOW FROM OUTSIDE MY VEHICLE?
A: You will be allowed to watch the show from outside the vehicle but will be required to sit between your vehicle and the stage. You must continue to maintain all social distancing requirements. Do not block or occupy room between vehicles or in the walkway, etc. Please use common courtesy so everyone can enjoy the show.
Q: WHAT KIND OF VEHICLES ARE PERMITTED?
A: Personal vehicles that fit into a standard parking space are allowed. Vans, trucks, and large SUVs will be parked in designated areas. Oversized vehicles are not permitted (i.e. RVs, trailers, etc.).
Q: DO I NEED TO TURN OFF MY DAYTIME RUNNING LIGHTS ON MY VEHICLE IF I'M LISTENING IN ACCESSORY MODE?
A: Yes. If you put your vehicle in accessory mode to listen to the show on your vehicle's radio, please turn off the daytime running lights. There may be instructions in your vehicle's owner's manual on how to turn off daytime running lights. If you cannot turn them off, please cover the lights. Please bring brown paper or plastic and tape to carefully cover your lights during the show and remember to remove it before you leave.
Q: CAN I ROLL DOWN MY WINDOWS DURING THE SHOW?
A: Absolutely!
Q: CAN I LEAVE THE HATCHBACK OF MY SUV OPEN?
A: Hatchbacks may be open but must be kept no higher than the top of the vehicle to prevent blocking the view of those behind you.
Q: IS TAILGATING PERMITTED?
A: For the safety of all staff and fans, traditional tailgating will NOT be allowed (yard games, grills or fryers, generators, etc.).
Q: ARE THERE ANY ADDITIONAL ITEMS OR ACTIVITIES NOT PERMITTED?
A: Yes. Fireworks, laser pointers, drones, tents/tarps, kerosene lamps or open flames, wagons/strollers, or weapons WILL NOT BE PERMITTED. Selling, promoting, or advertising any third-party companies or products will not be permitted. DISORDERLY CONDUCT WILL NOT BE TOLERATED OR PERMITTED. FAILURE TO ADHERE TO GUIDELINES WILL RESULT IN IMMEDIATE REMOVAL.
Q: CAN I BRING MY OWN FOOD OR WILL CONCESSIONS BE AVAILABLE?
A: You may bring in a cooler with your own food and beverage. There will be a $10/per cooler fee that can be purchased in advance with your tickets. Concessions will also be available. All orders will be placed via an APP and will be delivered right to your vehicle.
Buy tickets
.
Q: CAN I BRING ALCOHOL TO EVENT?
A: Alcohol is permitted at the event for fans 21+. Please drink responsibly and DO NOT operate your vehicle while intoxicated.
Q: WILL RESTROOMS BE AVAILABLE?
A: Yes, a limited number of restrooms will be available. We ask that fans limit the reason to leave their designated parking area. Fans must follow all social distancing restrictions and instructions.
Q: WHAT IF I NEED ASSISTANCE DURING EVENT?
A: If you have an emergency, please call 911 first, then notify the nearest event staff member.
Q: CAN I SMOKE IN THE PARKING LOT?
A: No. Smoking is not permitted.
Q: WILL MERCHANDISE BE AVAILABLE FOR PURCHASE?
A: Event merchandise will be sold as an add-on to your ticket purchase and will be sold day of the show. All sales day of show will be made online (instructions will be on the video walls when you arrive) and will be brought to your vehicle through contactless delivery.
Q: WHAT HAPPENS IF IT RAINS?
A: Event will continue rain or shine. Your safety is our priority, so in the event local safety officials deem it unsafe to continue the show we will communicate that to everyone via the video walls.
Q: CAN WE COME AND GO FROM THE EVENT?
A: Once you arrive, you will not be permitted to leave the grounds, unless there is an emergency, until the conclusion of the show.
Q: WHAT IF WE ARE RUNNING LATE?
A: We encourage fans to arrive before the start of the show; however, if you arrive late, our parking attendants will direct you to a parking space as quickly as possible. Please keep in mind parking is filled on a first-come, first-served basis.
Q: ARE PETS ALLOWED?
A: No pets will be allowed into the event.
Q: WHAT DO WE DO WITH OUR TRASH?
A: We do ask that you please take your trash with you to dispose of at home to limit contact & potential spreading of germs.
Return Home >